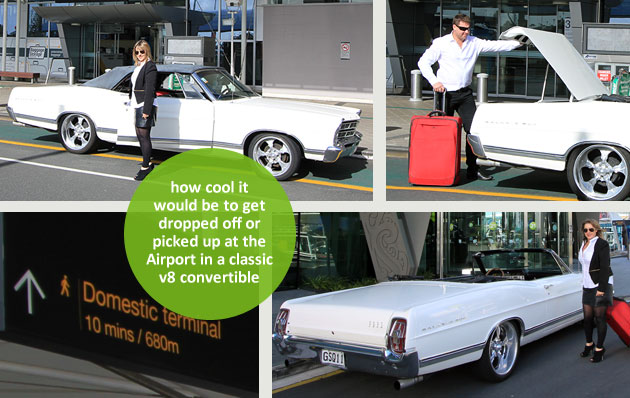 We will pick your special guests up in an American hot rod from the airport to your destination with professional chauffeur drivers!
Just think how cool it would be to get dropped off or picked up at the Airport in a classic v8 convertible!!
We will take you to a major hotel or even up to a boutique Homestay in Matakana, or just to bring your special overseas guests home to you!
Weather permitting you can have the top down and enjoy the beautiful Auckland weather with some cool sounds along the way.
Our drivers know plenty about the Auckland region and can also give you a mini tour of the gorgeous sights in The City of Sails, just call us and we will give you a price for whatever you want to do, each car fits 5 other passengers and heaps of room for luggage in the trunk!!