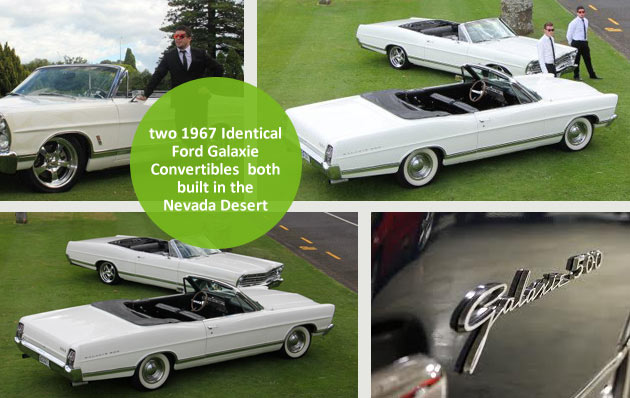 We can do your wedding, with our two 1967 Identical Ford Galaxie Convertibles  both built in the Nevada Desert in the same year as Elvis got married in Vegas!!!!  These babies are immaculate and have that awesome deep V8 rumble whilst be totally professional for your wedding day! We have professional Chauffers who will make your day a success!
Just imagine the Bride up front with the bridesmaids following behind in identical cars, we also have a 1967 Black Camaro for the groom now thats hot! Call us now for a package deal!
We also do, school ball transfers just $50 per person, and special nights out on the town with the top down weather permitting of course!  We can pick that special someone up from the Airport how cool would that be!